Shelter and Adoption Center Volunteering
Would you like to be a volunteer at the Goochland County Animal Shelter and Adoption Center? Our Shelter Buddies volunteer program has many different opportunities to fit every person:
Greeting Ambassadors
Adoption Room Ambassadors
Dog Ambassadors/Socialization and Walkers
Dog Ambassadors/Cleaning
Cat Ambassadors/Socialization
Cat Ambassadors/Cleaning Cat Towers
Donation/Laundry/Dishes/General Cleaning Ambassadors
Grooming Ambassadors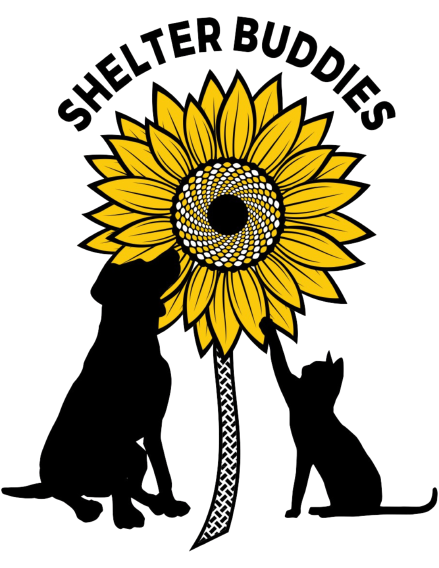 Fun Fact: The Shelter Buddies logo is in honor of Buddy who was adopted from the old Goochland Shelter right before Christmas after an 18 month stay. The sunflower is in memory of Beck Dickson, founder of Goochland Pet Lovers.
The Shelter Buddies logo was designed by one of our very own Shelter Buddies volunteers, Karen Woodring. Karen is also responsible for all of the beautiful flowers you see in front of the Shelter.
To become a Shelter Buddies volunteer, please complete the application found on the Goochland County Website .
Volunteers must be 16 years of age, or be a minimum of 12 years of age and must be accompanied by a legal guardian.
If you are interested in helping Goochland Pet Lovers at our community events or at our Good Neighbor Fund vet clinics, please email your contact information to our volunteer coordinator..